Welcome to GODfest Ministries Inc. We are a team of passionate followers of God who come from different backgrounds, but have one thing in common - we are all radically changed by the love of Jesus. That is why our foundation is quite simple: We live in order to bring this love and power of Jesus in every nation to which God is calling us, and to give our lives to see how God will restore history for the better. Revelation 11:15 says: "The kingdom of the world has become the kingdom of our Lord Jesus Christ, and he will reign for ever and ever.". This verse summarizes our heart's desire: We want to see how heaven touches the earth and human lives are changed in every nation.
Our focus is not on self-expression but rather His presence. So much that we want to freely show the world the authentic nature of God. We want to see how many Christians can be empowered, equipped and ready! To achieve this, we work together with different churches and Christian ministries. We are a service that serves God and his community - his body. Our desire is to see the church experienced, healthy and dynamically passionate to comply with its largest order.
We have a great passion for the Bible. We believe that the Bible is literally the Word of God, which leads us into a deeper, more intimate and experiential relationship with God. We believe in well-founded, Biblical teaching that encourages all Christians to know the Word of God and to align their beliefs to it.
What we do
As a ministry, we put on festivals across the nations of the earth that are designed for people to meet Jesus. We are there to facilitate change in the heart of man through prayer and worship meetings, outreaches into cities, and vision-casting for the future. We desire to see a more free world, safer for all people, full of love and peace, where God's presence and joy is evident in daily life. We believe that more of God in a nation can only create cultural change for the better.
We are an equipping and releasing ministry that works to impart our heart and pass the fire onto others, that they may live boldly for Jesus and transform nations.
Finally, but certainly not least, our main goal is to win people to Jesus. We want to fulfill the Great Commission by preaching the gospel and demonstrating God's goodness and power. We believe that being a witness should not just be left for the evangelists, but instead every Christian should be representing Jesus whenever and wherever they are as a lifestyle.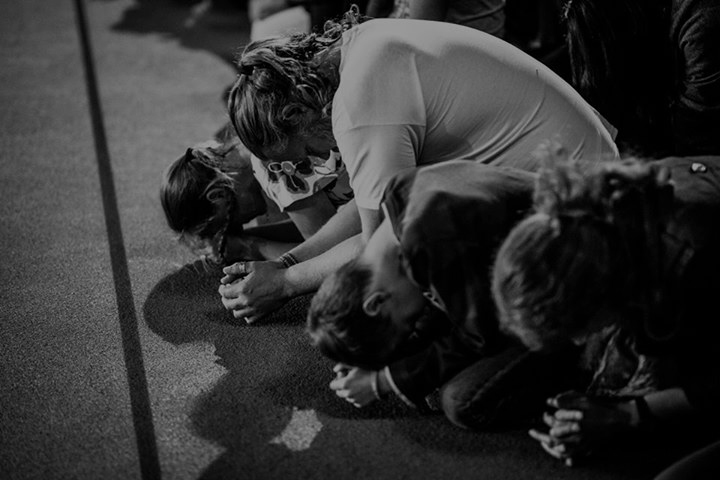 Invite the Awakening Europe Team
Do you want a team to come to your church, young adults, and help equip you in reaching the lost here in Europe?
It is not expensive at all and will greatly help break the fear of man off people.
Our teams are available mid week and on weekends.
Please use the following form to invite a team.
Awakening Europe, put on by GODfest, is honestly going to release a shaking throughout all over Europe. These guys carry such a strong, but practical evangelistic anointing. I believe these events are going to be life changing, not just for those who attend, but honestly shaking the entire continent of Europe.
- Bill Johnson
Senior Pastor, Bethel Church - Author When Heaven Invades Earth
Redding, California
"Now to him who is able to do immeasurably more than all we ask or imagine, according to his power that is at work within us, Ephesians 3:20. Godfest Ministries will see people awakened by the power of the Holy Spirit as they sow into the greatest renewal in the history of Europe.."
- Brother Yun
Author The Heavenly Man - Back to Jerusalem Ministries
Frankfurt, Germany
"Ben Fitzgerald is a passionate believer in a compassionate, powerful God. He lives his faith daily and leads many to Christ. He is a constant inspiration to those around him to seek first the Kingdom of God. GODfest ministries is a catalyst to seeing Heaven in Earth. I am excited to be involved in these events. Glory to God!"
- Danny Silk
Author Keeping Your Love On & Culture of Honor
Loving On Purpose Ministries
"I believe Europe is beginning to experience the promised outpouring of God that will radically shape the way Europe and the world relate to Jesus. Godfest Ministries is in the right place, at the right time with the right vision to see Europe and the world impacted with the powerful message of God's love and passion. I see the ministry as a major partner with the kingdom of God in this great awakening."
-Chris Poeschl
Senior Pastor 4Corners Church
Vienna, Austria
"We welcome and rejoice with the Vision and Team of GODfest Ministries! We believe they are a gift of God for Germany to host the Vision of Awakening Europe and to release a new Wave of Revival Fire and Harvest from the Nation into Europe! We are standing with them and supporting them in every way as they move forward to Gather, Train, Equip, (Mobilize) and Celebrate the Kingdom Identity with the New Generation. God is releasing new fresh ministries at this time that will build on the Foundations that have been laid, and with NEW HOPE AND STRENGTH bring Transformation to many lives and even cities and nations! Love will triumph through this new and fresh ministry! "
- Mike and Kay Chance
Arise Ministries
Germany
" We did a crusade here in the Philippines in 2012 with Ben Fitzgerald and the team. There was an outpouring of miracles and healings in these events and most importantly many people turned to Jesus. I highly recommend them as a ministry."
- Lyn Cuenza
Pastor/AG NorWest Executive Official - Assemblies of God
Phillipines